Transport to the village can be arranged
Transport from the airport to the village by private village vehicle is available for booking and indeed encouraged.
One of our local English speaking village transfer drivers would be very pleased to come and greet you! Pick up can be from Nadi or Suva airport or from another negotiated location.
This service enables you to be met, chaperoned and supported during your scenic transit car ride and at the village; the driver/chaperone will befriend you and will be a great support to welcome you to Fiji and brief you about traditional Fijian living.
Your transfer booking payment DIRECTLY BENEFITS the Fijian village drivers who are appreciative of your support.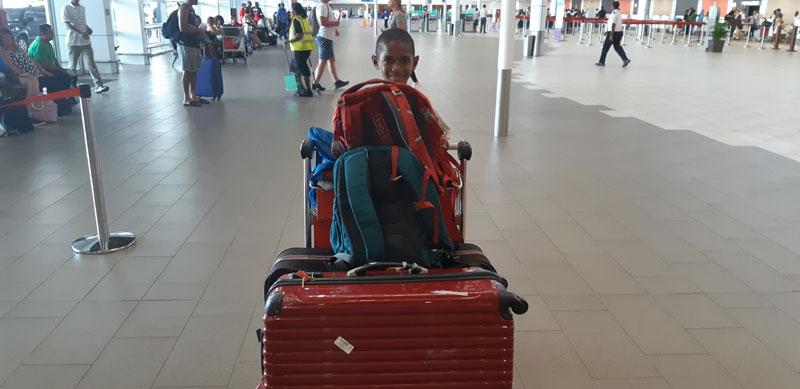 Transfer booking payments are to be paid in full within 7 days of receipt of notification of availability.
Fiji Time Travel recommends booking and paying for your transfers promptly as soon as your accommodation dates have been confirmed.
To request transfer bookings and to make payment please fill in the form below.
Vinaka.
Yours sincerely,
Fiji Time Travel
VEHICLE TRANSFER BOOKINGS
Please complete and submit this request form if vehicle transfer bookings are required.
Need assistance completing this online booking form? Then please ring us and we will be happy to guide you through it.
Fiji Time Travel will then email you confirmation of the details of your vehicle transfer booking requests. Attached to the email will be an invoice for payments due including your unique booking number. This vehicle transfer booking number must be quoted when making payments and for all future correspondence regarding your vehicle transfer bookings. (Please note: this vehicle transfer booking number is for vehicle transfers ONLY. It is totally separate to an accommodation booking reference number that is issued separately when booking accommodation).
PAYMENT: Vehicle transfer payments are payable within 7 days to hold the booking(s) and to enable final confirmation. Payments can be made by Pay Pal, Stripe or by Electronic Funds Transfer.
Upon payments being received, Namaqumaqua Village can then make final arrangements for drivers.
NOTE: Transfer bookings are not fully confirmed until all required payments are made.
You will receive a receipt by email confirming payments received.